Dolhof Hardware is proud to serve the many towns & villages in the Lewis County region of New York. They include: Lyons Falls, Greig, Lyonsdale, Turin, West Turin, Leyden, Martinsburg, Port Leyden, Boonville, Lowville, Turin, Constableville, Brantingham Lake and the Old Forge area.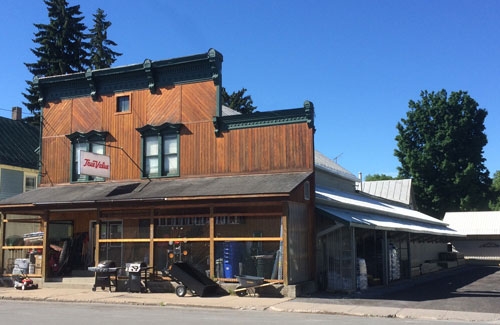 hardware, lumber, building materials, steel roofing, wood pellets, sporting goods, rifles, shotguns, Leupold scopes, hunting/fishing licenses, paint, stain, Sikkens stains, welding supplies, plumbing supplies, electrical supplies, automotive, lawn and garden
Manufactures include New England Wood Pellet, Sikkens Stains, and Union Corrugating Steel Roofing and many more.
Dolhof Hardware
4057 Center Street, Lyons Falls, NY 13368 ...315-348-4066
HOURS
M-F 8-5:30 / SAT 8-5 / SUN 9-2
Google Map for Location & Directions
(GPS: 43.61842,-75.361864)
Larry - dolhof@northnet.org
Zach - zach.dolhofs@gmail.com
Hunter - hunter.dolhofs@gmail.com
Building Supplies
Allow us to provide a free quote on your upcoming building projects and renovations.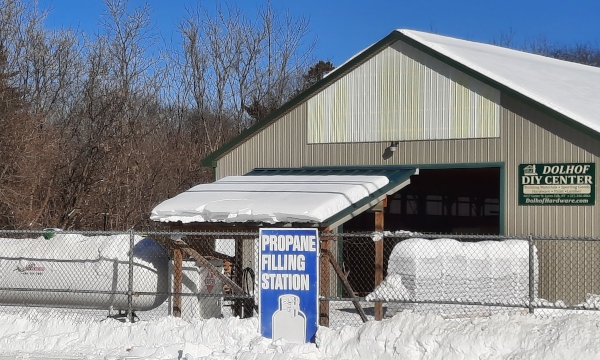 Propane Filling Station
Paints & Stains
We offer a full-service paint department, Sikkens and minwax stains along with a wide range of supplies to make any job easy. Let us color match or help you create a new ambiance for your home inside and out.
New England Wood Pellets
Certified premium grade pellet fuel made from a proprietary blend of hardwood and other wood species.
Sporting Goods
We have an array goods directed to suit all hunting and fishing enthusiast. Starting with a selection of rifles and ammunition for all seasons. Fishing poles and tackle to assist any age angler enjoy the great outdoors. We also provide NYS hunting and fishing licenses.